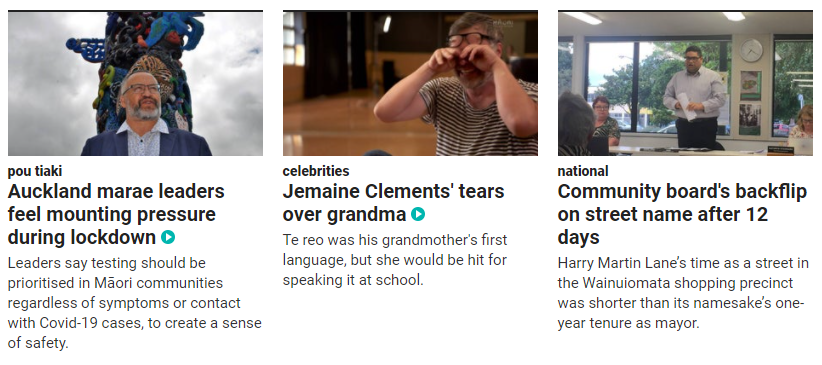 Many people ask themselves why the mainstream media does so much race-baiting. It's apparent that there a conscious and widespread effort to divide every Western nation along racial lines, and to promote racial consciousness wherever possible. The mainstream media does all this as part of a deliberate strategy to divide and conquer all Western nations.
The first thing to be understood is that the mainstream media of almost every Western nation is owned and controlled by international banking and finance interests. This is true of New Zealand, and it's true of almost everywhere else as well, and has been true for over a century now.
These international banking and finance interests don't permit the journalists of the mainstream media to present the news objectively. Control of the narrative is far too valuable to allow mere journalists to decide what information gets presented to the masses.
The mainstream media serves as the apparatus of propaganda, through which consent for the desires of the ruling class is manufactured. The owners of that apparatus make sure that its every action serves their interests. To that end, every story, article or bulletin is manicured to achieve the maximum possible propaganda benefit to the ruling class.
The major interest of the international banking and finance interests, a.k.a. the ruling class, is to maintain their position at the top of the social dominance hierarchy. Staying at the top, when you are grossly outnumbered, is primarily a matter of dividing and conquering the masses and setting them against each other. That way, they can't unify and set themselves against you.
It is in serving this interest that the mainstream media does so much race-baiting. Their repeated emphasis on racial issues distracts from the class issues that are harming both working-class whites and working-class non-whites. This is true of every Western country.
Whether it's whites and blacks, whites and Muslims, whites and Maoris – both or all sides have to be set against each other through constant emphasis of their differences and denial of their similarities. At no point, ever, may it be acknowledged that working-class whites and working-class non-whites have anything in common.
This is why the mainstream media dishes up shit like this week's report about the Vodafone CEO telling one of his customers to fuck off in Maori, which is not news in any sense. The only purpose of stories like this is to normalise the division of the nation into racial groups, which is achieved by normalising race consciousness.
The Vodafone CEO is a wealthy, ruling class man, who benefits directly from the division of the working class, whose wages are his biggest expense. He is not a friend of Maoris in any sense, especially not working-class ones. But the apparatus of propaganda is willing to present him as an ally for the sake of race-baiting.
This is why New Zealand's Stuff, the 12th most-visited website in the country (according to Alexa rankings), has an entire section devoted purely to race-baiting. The 'Pou tiaki' section runs nothing but race hate stories, usually with a particular focus on demonising white people. Even when white people are not demonised directly, this section propounds the narrative that every New Zealander is their race first and foremost.
Such narratives have an extremely destructive effect on working class solidarity. Working-class whites, many of who are still suffering intergenerational trauma from their ancestors' participation in World Wars I and II, naturally resent being told that they are privileged. Working-class Maoris, for their part, are torn between loyalty to their fellow working-class whites and their own Maori elders, who tend to push race hate narratives.
This resentment and divided loyalties make it impossible for the working class to present a unified front to the ruling class.
The mainstream media, and the people who own them, don't care whether the average white Kiwi sees Maoris as an angelic race of innocent victims or as a criminal race of grifters and gang members. All that matters is that they're seen as an other. There's a white Us and a brown Them, and class narratives don't come into it at all, ever.
As long as people think that "we are our race", they don't ever think that "we are our class". That would be the real danger – if working-class whites and working-class Maoris would come together to assert their class differences in the face of the ruling class. It is to prevent this outcome that the ruling class directs its lackeys in the mainstream media to fill the airwaves with race-baiting propaganda.
Normalising racial consciousness also abnormalises the idea that a random working-class white and a random working-class Maori can come together in bonds of solidarity. Racial consciousness means that the first thought of a white upon seeing a Maori, or vice-versa, is suspicion and mistrust. Class consciousness, by contrast, means that working-class people put all their mutual suspicion and mistrust aside to achieve a greater goal.
So the reason why the mainstream media does so much race-baiting is to keep the enemies of their owners divided. The owners of the mainstream media want a divided working class, one that cannot come together to effect any real change to the status quo of the political and economic systems. Every story about racial injustice is a story that distracts from class injustice.
*
If you enjoyed reading this essay/article, you can get a compilation of the Best VJMP Essays and Articles of 2019 from Amazon for Kindle or Amazon for CreateSpace (for international readers), or TradeMe (for Kiwis). A compilation of the Best VJMP Essays and Articles of 2018 and the Best VJMP Essays and Articles of 2017 are also available.
*
If you would like to support our work in other ways, please consider subscribing to our SubscribeStar fund. Even better, buy any one of our books!