With a world being thrown into upheaval, many concepts once thought forgotten are making a resurgence. This is often a good thing, as VJM Publishing has tried to show with our work on alchemy, elementalism and esotericism, but it can also be a bad thing. As this essay will explain, one of the concepts we will again have to familiarise ourselves with is that of the dhimmi.
Growing up with stories about World War II, an idea of what constituted an awful person arose. It wasn't good to be a coward, and it wasn't good to be the sort of person who shot prisoners, but the worst sort of person was the kind that collaborated with the enemy. These collaborators were a particular kind of traitor, but of the lowest possible sort.
The actions of men such as Vidkun Quisling, the Norwegian who collaborated willingly with the Nazis during the Norwegian Occupation, became infamous. When Germany invaded Norway in 1940, Quisling volunteered to lead a local version of the Nazi Party, with him as head. This was considered such an obscenity that Quisling was executed as soon as the Nazis were expelled.
Warfare has always had collaborators, a consequence of the depravities that it inflicts upon soldier and civilian alike. The first enemy of warfare may be the truth, but the second might be common decency, as people are flung into situations where they are forced to do terrible things or die. The conditions of warfare mean extreme shortages of food, medicine and safety, and that means desperation.
Sometimes there is so much warfare and so many collaborators that a specialist vocabulary arises to describe them. During the Islamic conquests, collaborators were so common that they were given the title dhimmis ("protected person"). A dhimmi was given certain rights, such as exemption from persecution, as long as they paid the jizyah, or special tax. This was a form of protection money and therefore a sign of submission.
A dhimmi, then, is one who collaborates with an invading Islamic force to secure personal benefits at the expense of their people as a whole. Because the Islamic conquests were so vast, there are many stories of dhimmis in different cultures, but all of them share the quality of being considered execrable cowards.
Becoming a dhimmi isn't necessarily a dumb move, even if it's a morally deficient one. As many of the Norwegian women who hooked up with Wehrmacht soldiers during the Norwegian Occupation discovered, collaboration can secure food and other resources if the enemy ends up being triumphant.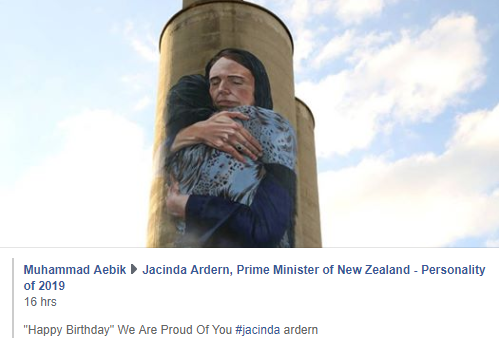 Dhimmitude could be considered a kind of prostitution. As can be seen by the image above, anyone who becomes a dhimmi can expect to be praised in the most effusive of terms. The most gratifying thing a jihadist can experience is to see an infidel submit to the will of Islam, whether that be conversion or paying tribute. It's the same sort of gratification a man feels watching a woman suck his cock.
A lot of Westerners feel that they can already see the writing on the wall, and believe that some form of Islamic conquest is inevitable. It was being seriously asked 15 years ago if France was on its way to becoming a Islamic state; now people just shrug their shoulders and await the inevitable.
A dhimmi in a modern context would be someone who actively supports Islamic interests ahead of those of her own people, in exchange for the hope of goodwill from Muslims as a whole. This could be for a variety of reasons, such as votes from the Muslim voting bloc within the country or support from Muslim countries when it comes to fulfilling future United Nations ambitions.
British Member of Parliament Jo Cox was a classic example of a dhimmi. Elected to serve the Batley and Spen constituency of West Yorkshire, she instead spent most of her time campaigning for refugees and ethnic diversity. Many considered her assassination a predictable response to her support of foreigners over her own people.
Jacinda Ardern is another example of a dhimmi. Ardern could be said to be "The world's favourite dhimmi" on account of her response to the Christchurch mosque shootings, which was to excoriate white men in general while opening the door to further Muslim immigration. Her crackdowns on the rights of New Zealanders to possess firearms and to free expression made every jihadist in the world grin from ear to ear.
These young women have calculated that Islam will be much more influential, perhaps even dominant, in a few decades, and therefore the time to ingratiate oneself with them is now. They want to show themselves to be great friends of Islam, in the hope that Muslims will treat them more favourably when they assume power. They have deeply internalised a sense of dhimmitude, the condition of accepting being a dhimmi.
The left-wingers who prioritise Muslim refugees over their own homeless are deep into dhimmitude. As is often the case with slaves, dhimmitude can become so deeply internalised that the dhimmi thinks their behaviour is natural, even admirable. But the actions of women like Cox and Ardern are little different to those of the women who prostituted themselves to the victorious Nazi armies. After all, human nature hasn't changed in many thousands of years.
In any case, the West is likely to see a lot more dhimmitude in coming decades, as the Muslim population – and therefore their militancy – continues to increase. Soon it will become important to identify dhimmi politicians like Cox, Ardern and Angela Merkel, so that they can be counteracted before they destroy our societies from the inside.
*
If you enjoyed reading this essay, you can get a compilation of the Best VJMP Essays and Articles of 2018 from Amazon for Kindle or Amazon for CreateSpace (for international readers), or TradeMe (for Kiwis). A compilation of the Best VJMP Essays and Articles of 2017 is also available.