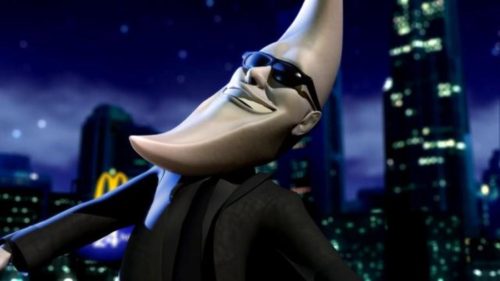 The discourse in some quarters of the Internet appears to be obsessed with race rhetoric. Some hysterical people are talking about "white genocide" and "white replacement" – the idea that nefarious forces have conspired to completely rid the world of white people forever. As this essay will demonstrate, there are three major reasons why the entire concept of getting rid of white people doesn't even make biological sense.
The first reason is natural selection. Because race is such a taboo subject in our societies, relatively few people are aware of the basic biological reality that the different races are merely different adaptations to different environmental conditions.
For example, everyone knows that black people tend to live near the equator and white people tend to live further away from the equator. The reason for this is that people whose ancestors lived in Africa evolved to have black skin on account of that black skin is much less likely to get damaged by the intense heat and light that characterises that continent.
The exact opposite is true of people whose ancestors lived in Northern Europe. In Scandinavia there is very little heat and very little sunlight. This has led to people whose ancestors lived there evolving to have white skin because white skin is much more sensitive to the light and therefore absorbs more of it.
The highest rates of skin cancer in the world are in Australia, New Zealand and the Southern USA. The reason for this is because these countries are mostly populated by descendants of Northern European immigrants, whose skin has evolved for much lower levels of sunlight. As a consequence, becoming sunburned is a very common experience for white people in these countries, and sunburn leads to skin cancer.
Black people who live in Northern Europe run a much higher risk of developing rickets, for the reason that the human body needs Vitamin D to stave off rickets and Vitamin D is mostly gained from absorbing sunlight. Because black skin has evolved to be insensitive to sunlight on account of there being so much of it in Africa, the low levels of sunlight in Northern Europe can mean that the bodies of black people don't create enough Vitamin D to be healthy.
What all this means, from the perspective of natural selection, is that if you took millions of black people and moved them all into Europe, their descendants would evolve to be white, because black skin will always provide a relative selective disadvantage in latitudes with low levels of sunlight.
A "great replacement" is therefore impossible on account of that it goes against the will of Nature. People with black skin in Northern Europe will get sick relatively more often, which means they will die before reproducing relatively more often, and so over time the gene pool will whiten. This is, of course, very similar to what will happen to white people in Australia and New Zealand.
There is absolutely nothing that puny humans can possibly do to stop this from happening. The Will of Nature will out.
The second reason is sexual selection. Even people who know about natural selection often don't understand sexual selection very well. The short of it is that any phenotype that is more sexually attractive to the people around them will have an evolutionary advantage as long as that perception of sexiness exists.
Let's say that the white nationalist's nightmare scenario came to pass, and Europe opened its borders entirely to the third world, which led to hordes of Muslims and Africans males flowing into Europe to inseminate white women. Not only would this fail to wipe out the white race, but it could actually backfire completely, thanks to something called genetic drift.
If the borders between Europe and Africa were erased overnight, and black people and white people started intermixing, the result after two generations would be a population of strongly varying phenotypes. There would be people with light skin and light eyes, people with dark skin and dark eyes, people with light skin and dark eyes and people with dark skin and light eyes.
Sexual selection would mean that the most attractive of the resulting offspring would come to reproduce at a higher level, on account of having a wider range of mating opportunities.
It is believed that all of the blue-eyed people in the world are descended from a single common ancestor, who lived between 6,000 and 10,000 years ago.
It's possible that blue eyes have a selective advantage over brown eyes for reasons of sexual attraction. When a person becomes sexually aroused by another person, their pupils usually dilate. This dilation is one way that humans signal a readiness for mating. This means that the more noticeable the dilation, the more likely it is that any such dilation will be picked up by a potential mating partner and lead to copulation.
Because the contrast between the dark iris and the pupil is greater for blue eyes than for brown, sexual arousal is more apparent in a blue-eyed person than in a brown-eyed one. As detailed above, this increased ability to communicate sexual arousal leads to a greater number of instances of copulation, which – all other things being equal – leads to more offspring and therefore genetic drift that will increase the proportion of blue-eyed people in the population.
Essentially what this means is that increased instances of interracial reproduction will simply lead to increased opportunity for any phenotype with a meaningful selective advantage to drive out the other phenotypes.
This process doesn't necessarily favour white people, even if it did favour blue eyes. For example, it could be that white skin has a selective disadvantage compared to black skin because it makes it easier for an onlooker to notice the presence of disease, so that diseased lighter-skinned people would come to reproduce less than diseased dark-skinned people, leading to genetic drift that favoured the dark-skinned phenotype.
It's even possible that these two processes are both occurring simultaneously. This might mean that increased racial mixing will simply create a new race of dark-skinned, blue-eyed people.
Ultimately, much like the case of natural selection, the will of Nature will out. There's nothing that the will of malicious anti-white racists could do about this because the sexual response to physical signs of fertility occurs almost entirely at a subconscious level.
Genetic engineering is the third reason why the idea of a race war doesn't make sense. Technology is already at the point where designer babies are starting to become possible. Although genetic engineering has so far been mostly limited to aborting fetuses that have genetic diseases, there's every chance that future technology will allow parents to make more specific decisions about how their children look.
When this technology becomes advanced enough, it will become possible for parents to essentially choose the race of their offspring, even if this meant that the child was a different race to either of its parents.
What would likely happen in a scenario like this is an increase in people choosing the phenotype of their offspring for reasons of fashion.
It's already common among South Korean and Eastern Chinese women to have a procedure called a blepharoplasty, which is surgery to change the shape of the eye fold to look more Western. This suggests it isn't long until parents get the procedure done for their children before birth by genetic engineering.
Once such things start happening then the entire concept of race will start breaking down. After all, when a phenotype can simply be chosen out of a number of faces in a catalogue, then it no longer represents any kind of link to one's genetic ancestors. Indeed, the idea of genetic ancestors stops making sense after a certain degree of genetic engineering.
This could even mean that as-of-yet unknown races will show their faces in the human phenotype in the future. It could be that future environmental conditions mean that human skin becomes engineered to be capable of photosynthesis, as this would mean much less pressure on the environment for agricultural land, and so all skin colours are replaced with green.
We could easily end up with a world where the majority of us have blue eyes, green skin and a wide range of different hair styles depending on what was fashionable to who that month, and it would be an entirely logical and natural progression from where we currently are.
In summary, thinking in terms of white genocide is not meaningful for reasons of biology. Nature will select those who she favours, and any human schemes to the contrary are destined to fail.