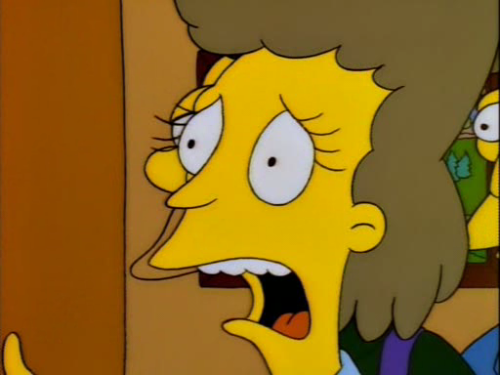 One of the most common reasons given for cannabis prohibition is thinking of the children. Apparently it follows logically from thinking of the children that the criminal justice system has to imprison cannabis users. As this article will examine, cannabis prohibition actually harms the youth more than it helps them.
To begin with, we can see that the prevalence of youth cannabis use is much greater in New Zealand, where cannabis is illegal, than in the Netherlands, where it is legal. This is true whether prevalence is measured on a lifetime or a past year basis.
This one fact alone blows out of the water the prohibitionist contention that the rate of youth cannabis use would inevitably go up if the substance was legalised. It shows that having legal cannabis doesn't necessarily mean that young people use it more, despite the lazy assumption that making a substance illegal inevitably means that there is less of it available.
The lawmakers who came up with the cannabis laws are so old and so out of touch that they have forgotten how young people think.
A report in the Scientific American referenced a study showing that teen cannabis use actually fell in Colorado after recreational sale to adults was legalised. The Denver Post ran a similar report, referencing a different study that also concluded that teen cannabis use did not increase after repeal of prohibition.
There are a variety of plausible reasons why this might be the case. The first is that cannabis use is already at saturation point among the young – anyone who really wants it can get it, without too much difficulty. Therefore, making it legal will not make it available to people who could not otherwise get it.
A second reason is that licensed, legal cannabis sellers, being no less reputable and professional than licensed alcohol sellers, will check teenagers for ID before making sales, and will turn away anyone who can't prove that they're of legal age to buy cannabis. This does not happen at tinny houses, for obvious reasons. Therefore, if a person is truly interested in preventing cannabis sales being made to teenagers, legal cannabis is better than the black market model.
If cannabis prohibition does not even help to keep cannabis out of the hands of young people, then there is no justification to continue with the policy. After all, getting arrested and tried by the criminal justice system does considerable harm to people, especially when they are guilty of nothing but using a medicine. It is traumatic to be arrested and hauled before a judge like a criminal.
Even if we assume, for argument's sake, that it's worthwhile to keep cannabis out of the hands of young people (for mental health reasons or similar), if a criminal deterrent fails to do so then keeping one in place is only maximising harm for no good reason. Protecting the youth would therefore demand some kind of cannabis law reform, in order to protect them from the criminal justice system.
A final argument is that alcohol is the drug of the Baby Boomers, not of young people. Young people should not be limited to alcohol when it comes to recreational drugs, because alcohol does not occupy a central and exclusive part of our culture. For the young people of the West of 2018, cannabis is just as much a legitimate choice of recreational and social drug as alcohol.
The best approach towards the youth would be honesty. Many members of Generation X and many Millennials do not trust the Government on account of previously being lied to about cannabis. This distrust does not help young people – in fact, it harms them, by inducing them to stay away from sources of official help when those might be needed.
Cannabis law reform is a better choice for protecting the youth. This is primarily because it would take the sale of cannabis out of the hands of criminal gangs, and put it under the aegis of licensed professionals who would be aware that they could be fined and lose their license if they sold to anyone under 18 (or whatever the legal age for recreational cannabis consumption would be).
*
This article is an excerpt from The Case For Cannabis Law Reform, compiled by Vince McLeod and due for release by VJM Publishing in the summer of 2018/19.