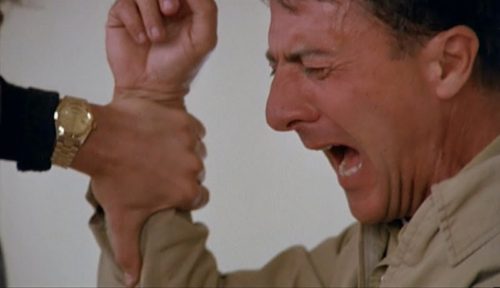 Autism has gone from being a little-known condition to being a condition that everyone is accused of having, autistic or not. However, just because everyone is aware of autism doesn't mean that everything they think they know about the condition is accurate. This article looks at how to write believable and realistic characters with autism.
The most characteristic feature of autism is a pronounced difficulty with social interaction, usually coupled with an obsession with certain repeated actions. This difficulty with social interaction is enough to cause immense difficulty in the lives of some autists and the people around them. This goes beyond mere awkwardness, to a point where fundamental communication becomes difficult.
From the perspective of a person with autism, much of the difficulty about living with the conditions comes from an inability to make the intuitive understandings about other people, and their behaviour, that is usually taken for granted. A person without autism (a "neurotypical") seems to have an almost psychic understanding of how other people think and behave. Social interaction just seems so effortless for such people.
Your protagonist might have difficulty getting along with someone who has autism, on account of that the autistic character doesn't seem to understand what the protagonist believes to be the rules of social interaction. The protagonist might make jokes that don't get laughed at, and come to think that the autistic character doesn't like them, when the problem is a low level of communication.
Then again, your protagonist might get along with an autistic character just fine. Autists can make a lot of sense, in their own way. Often, a person with autism will be capable of observing human interaction without all the pretense and brainwashing, and can arrive at objective, if odd and unconventional, conclusions. These can sometimes be valuable wisdom (and they can sometimes be juvenile truisms).
Viewed from the outside, an autistic character might appear as excessively orderly, to the point of dysfunction. Autists often like to ritualise certain behaviours (much like Obsessive-Compulsive Disorder), to the point where not being able to perform the ritual sometimes creates unbearable anxiety. Their speech can be likewise regimented and repetitive. It's common for them to compulsively stack objects or line them up.
Moreover, autists often feel solidarity with other neurodiverse people, and vice-versa. Autism is entirely different to, say, schizophrenia, but much of the lived experience of autism is similar to other mental conditions. The social rejection and the anxiety about more rejection, the anxiety, the shame, the frustration, the despair: these are all emotions that mentally ill people tend to experience more than others. An autist might relate strongly to someone who also feel them, even if that person is not autistic.
If your protagonist has autism themselves, you will have to be very careful about how you render their internal dialogue, should you write about them in the first person. A lot of fiction is poorly written because the characters in it have an unrealistically high level of understanding the behaviour of other people. An autistic protagonist will frequently be baffled by the behaviour they encounter. Much of their behaviour will be a complete mystery.
One of the most dramatic things about autism is the emotional consequences of the social difficulties that arise from having the condition. The awkwardness of autism is often mistaken by other people for malice, psychopathy, pedophilia, terrorist intent and all manner of other things. This makes life extremely difficult and can make for a harrowing story (unless your protagonist turns out to be a pedophile or terrorist).
It ought to be easy to engender sympathy from your reader here, because most people are sympathetic to the sense of injustice that comes from undeserved social rejection. Despite that, the other characters might feel like they have good reasons to reject the autistic character. After all, it is hard to tell the difference between social clumsiness and malice sometimes.
Because autism is a spectrum, there are many subclinical versions of it. A character with a subclinical level of autism will be relatable for many – after all, there is no person who has perfectly smooth social interactions all day every day. For them, their autism might be something that just makes life more colourful or interesting.
Autism can increase in severity all the way up to the point where a character with it will just about live in their own world, divorced from the concerns of most of the others. Realistically, a character with severe autism will have a hard time being a major character in your story because their degree of communication impairment will be so severe that no-one else will understand them. More moderate forms could involve a degree of social impairment that can be more or less overcome.
There is reason to believe that small amounts of autism can be helpful in certain occupational fields, especially those that pertain to the imposition of order upon chaos. Therefore, an autist need not be presented as conspicuously mentally ill. They might have found a niche that suits them perfectly, in some job that requires order to be imposed upon chaos. Mechanics and computer engineers are favourites.
*
This article is an excerpt from Writing With The DSM-V (Writing With Psychology Book 5), edited by Vince McLeod and due for release by VJM Publishing in the summer of 2018/19.