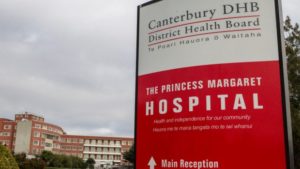 The title of this article is the truth, whether it's admitted or not. The mental health system of New Zealand is the way it is as it's a cheap short-term solution that we voted for because, as a people, we love cheap short-term solutions.
There's simply no way around the basic equation. People don't work for free. If you don't want to pay people to take care of the mentally ill, then cheaper ways have to be found. Currently our system works like this: if you report with a problem, you're given sedatives until you stop complaining. Everything else, like spending time with an actual person who can help you solve your problems, is off the table because it's too expensive.
The average national per capita funding for mental health services in New Zealand is $243 per year. This amounts to probably one hour with a psychiatrist (and associated clerical duties), per New Zealander, per year. Because of this tight funding, mental health care has to be denied to as many people as possible unless absolutely necessary.
I was once told that I was capable of taking 30mg of Olanzapine per night (a dosage which caused me to sleep for 12 hours a day), of working full-time and of completing a Ph.D., all at the same time. The sort of clown that can tell a mental health patient something this stupid is the sort of person that gets hired by a system trying to do everything on the cheap, because if you pay poor wages you get the dregs of the labour market.
Other ways of saving money include a policy of treating everyone who needs an invalid's benefit as if they were malingering, lying, thieving scum first, and then maybe later as a fellow human being in need of help. Presumably the logic is that by treating everyone who comes to the mental health services as a probable benefit fraudster, many people with marginal cases are discouraged from seeking further help, which saves money.
If the mental health services are cut far enough, savings will be achieved when the most desperate kill themselves. Don't think for a moment that this calculation is too cold-blooded for the Government – it isn't. Every 25-year old mentally ill beneficiary that kills themselves saves the country about half a million in benefits over the course of their lives.
Consider that a study sponsored by the Academy of Finland found that "Well-developed community mental-health services are associated with lower suicide rates than are services oriented towards inpatient treatment provision" – in other words, paying to do mental health properly, rather than just putting an ambulance at the bottom of the cliff, results in fewer people killing themselves.
This article from February describes how mental health services are being cut in Canterbury due to a lack of funding. If one takes into account that suicide is the second most common way for young people to die in New Zealand, it becomes apparent that recent efforts to save money by cutting mental health funding results directly in deaths by suicide.
Maybe New Zealand, as a nation, does not wish for anything else, as New Zealanders consistently vote for a political party that has a policy of underfunding mental health services.
Our mental health system may be a disgrace, but it's one that we want to be a disgrace because it's cheaper that way.