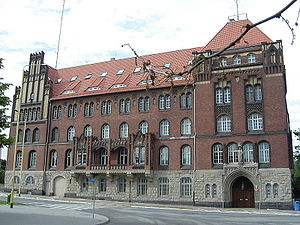 The Polish Intelligence Defence, as described by Ben C. Vidgen in State Secrets [Second Edition now available for purchase!], is based around the idea of explicitly not keeping secrets. The concept is mentioned in the introduction of book but, cryptically, is not explained until the last chapter.
The essence of it is, as Vidgen puts it, "The Polish collected secrets pretty much off everyone, which they then promptly turned around and pretty much well gave away to everyone."
Note that this does not involve being selective about telling some secrets and keeping others, otherwise known as the tendency to employ half-truths. The Polish Intelligence Defence relies on keeping no secrets, no matter whose.
If you don't have secrets, then no-one has secrets!
VJM Publishing operates on a similar principle. Our objective is to bring knowledge to those who have seen beyond – and neither do we benefit from keeping secrets.
An eternal war exists between the force of truth and the force of lies: and VJM Publishing stands ready to serve as armourer. Understand, however, that we have no interest in telling you what the truth is. We are merely offering tools that can be used to distinguish truth from lies, and instructions on how to use them.
As Vidgen writes, "This modern interpretation of the term intelligence, with its obsession for secrecy, has taken over the entire purpose with which a nation has/or should have an intelligence service in the first place."
After all, the purpose of a national intelligence service should not be to keep from the people the secrets of the Government (and this is what State Secrets is about). If anything, it is about keeping the people safe from all enemies, without or within.
Likewise, the purpose of a publishing company should not be to act as a mouthpiece for any special interest that wants to shove their propaganda into the mainstream consciousness, as immensely profitable as that may be.
The purpose of a publishing company should be to bring knowledge to people – if a person is willing to pay money for a book then making the trade a fair one necessitates that they are given a useful piece of knowledge in exchange.
VJM Publishing is proud to release a second, revised edition of State Secrets, for the reason that it is a book that tells a story New Zealand needs to hear. As described in the Second Edition Foreword, State Secrets was (and is) a very insightful book, not just for the details of what was happening on the ground but also for the noted trends that continued.
We believe that, if presented with the right information honesty and without a slant or agenda, people are naturally intelligent enough to make correct decisions. As a result, we agree with the spirit of the Polish Intelligence Service. Indeed, as an underground publisher, it is in our interests to.
The hope is that publication of the second edition of State Secrets will increase the standard of political discussion and debate in this country – something which is terribly and tragically lacking.
Indeed, it could be argued that the abysmal quality of political debate and analysis in New Zealand is the result of a deliberate attempt by certain forces to destroy our political culture and to retard our intellectual development through any and all forms of media.