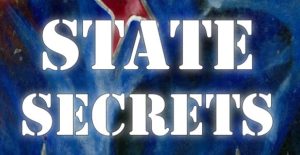 Early next week VJM Publishing will publish the second edition of Ben Vidgen's 1999 New Zealand bestseller State Secrets.
This book is guaranteed to shatter your easy perception of New Zealand as a sleepy corner of Polynesia.
Extensively researched by Canterbury University graduate Vidgen, State Secrets explores the world that the corporate media doesn't have the guts to.
Gunrunning, drug smuggling, people trafficking, "peek-a-boo" banking, passport fraud – and it goes up to the highest level.
The Kindle edition of State Secrets will be available next week and the print version before the end of 2016.