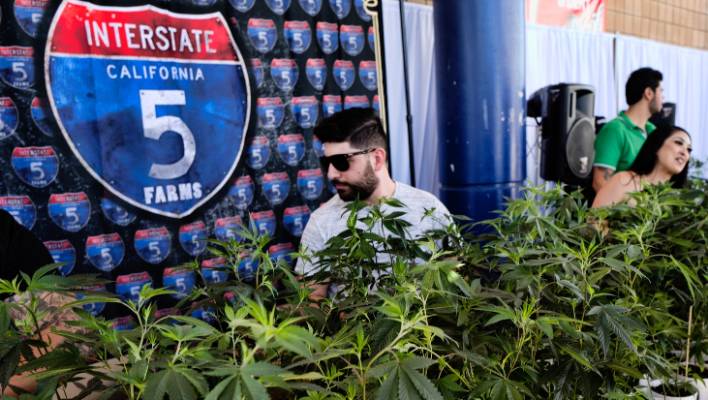 With New Zealand entering "level 4" of the new Coronavirus national response system, commercial activity is being scaled back to essential services. This has led to some confusion as to what counts as an essential service. An unpalatable truth facing Kiwis is that, by the standards of several places in America, we are having an essential service denied to us.
The COVID-19 alert level is currently set to 3, out of a maximum of 4. This is similar to the American DEFCON system and refers to the current alarm level. A level 3 means that all non-essential services have been forced to close by Government decree, part of a schedule of restrictions laid out on the Government's own COVID-19 response website.
What counts as an essential service is also listed on that website. The list covers all the skeleton services required to keep a no-frills society running: healthcare operations, food production and sales, security services, postal and courier services etc. The logic is that, despite the coronavirus risk, it would cause even more suffering if these services were stopped, so they have to be kept open.
Most countries worldwide are now moving into some kind of lockdown with movement or trading restrictions as a result of the pandemic. What's interesting to note is that although all countries agree on the importance of, for example, social distancing, they don't all agree on what constitutes an essential service.
Access to medicinal cannabis is not considered essential in New Zealand – the New Zealand Government considers growing medicinal cannabis to be criminal conduct. If you have one of the dozens of ailments that can be helped by cannabis, you can go fuck yourself. You're not allowed to use it, and if you grow it yourself, you go in a cage.
In several places in America, however, medicinal cannabis is considered essential.
In Los Angeles, county officials declared medicinal cannabis dispensaries to be 'essential services' on the grounds that they are healthcare operations like any pharmacy. These officials understand that it is grossly immoral to deny suffering people a medicine that would help them – so immoral that, even in a time of national crisis, cannabis dispensaries need to be kept open.
It's similar in San Francisco, where cannabis dispensaries are kept open on the grounds that cannabis is a medicine like any other, and that people's need to access medicine during this time is the same as during any other time. The Dutch also allowed their cannabis cafes to remain open throughout the lockdown, reasoning that closing them would create additional health risks as well as empowering the criminal underworld.
Although the issue is not yet taken seriously by the majority of New Zealanders, accessing medicinal cannabis is a life or death issue for a number of people here. Studies have shown that introducing a medicinal cannabis law decreases the overall suicide rate, and by as much as 11% for men aged between 20 and 29. If one adds to this the lives saved by the application of cannabis to physical medicine, it shows that withholding it from people is causing a significant number of deaths.
It's incredible that, in some places, the medicinal uses of cannabis are so widely accepted as to be understood by all, yet in New Zealand it's still impossible to access it. This ongoing denial is a completely unnecessary form of sadism, and one that is entirely unjustifiable given the current state of scientific knowledge about the cannabis plant and its uses.
It's most galling for those who currently sit in prison for an act deemed to be an "essential service" in other places. New Zealand must seem like a medieval shithole to those who are in cages right now for growing medicinal flowers, when that same act is considered an essential service in more enlightened parts of the world.
Cannabis prohibition is an act of cruelty that only continues because those with the power to change it hate cannabis users, and are indifferent to their suffering. The morally correct thing to do is to recognise that cannabis is a medicine, that people have a legitimate right to use it, and to legalise it straight away.
*
Vince McLeod is the author of The Case For Cannabis Law Reform, the comprehensive collection of arguments for ending cannabis prohibition.
*
If you enjoyed reading this essay, you can get a compilation of the Best VJMP Essays and Articles of 2019 from Amazon for Kindle or Amazon for CreateSpace (for international readers), or TradeMe (for Kiwis). A compilation of the Best VJMP Essays and Articles of 2018 and the Best VJMP Essays and Articles of 2017 are also available.
*
If you would like to support our work in other ways, please consider subscribing to our SubscribeStar fund. Even better, buy any one of our books!