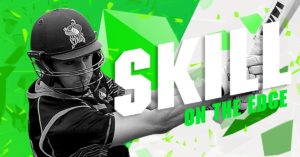 It's perhaps fitting that cricket, the most traditional of all major sports in New Zealand, is the only one yet to jump on the Trans-Tasman bandwagon. League, union, netball and soccer all operate in Australian leagues at the highest domestic level. It seeems inevitable that the same will happen for cricket, so, what will it look like?
The concept of a Trans-Tasman domestic cricket league was a fantasist's pipedream during the era of 50-over domestic cricket. But the idea has had new life ever since the advent of serious, high-quality, T20 domestic cricket.
Domestic cricket has hitherto had one immense hurdle, and that was the difficulty in getting punters to sit in a stadium for the duration of a cricket match when it wasn't the top level of skill available. They will do it if the sport has matches of a shorter duration, and they will do it for long duration, top level cricket, but not long duration domestic cricket.
T20 fills both of those gaps. A domestic T20 match offers punters a chance to see a high level of cricket without making a time commitment of an entire day (or longer). The Indian Premier League has muscled into a space on the cricket calendar and it seems like it's here to stay.
This column has taken the time to get caught up in some of the Big Bash League hype last summer. Frankly, it's a very high level of cricket. Australia has to fit much more talent into a handful of domestic teams than the New Zealand system, and a consequence of this is a level of cricket somewhere between international level and New Zealand domestic level.
The BBL currently has eight teams, which corresponds to one team per two and a half to three million people. Probably, however, there are plans to expand, as the BBL is still in its infancy. If it is expanded to a similar size to the Trans-Tasman tournaments in other sports there would be room for two or three Kiwi teams in a league of 16 to 18.
Two might be difficult as the natural division into North and South Islands would leave a Northern team representing over three times the population of the Southern team.
Perhaps the best would be to divide New Zealand into North, Central and South. This would be very simple as it would mean Northern Districts and Auckland were North, Central Districts and Wellington were Central, and Canterbury and Otago were South.
Perhaps in the very long term we might end with a Super Rugby style arrangement of three Kiwi teams, seven Aussie teams for each state and five or six South African ones.
Three Kiwi T20 teams might leave us with something that looked like this. The Northern team isn't far off international standard in its own right, but the other two are currently a fair bit weaker and might need to draft in overseas players to fill some gaps.
Northern:
1. Martin Guptill
2. Kane Williamson (c)
3. Dean Brownlie
4. BJ Watling (wk)
5. Corey Anderson
6. Colin Munro
7. Mitchell Santner
8. Tim Southee
9. Mitch McClenaghan
10. Lockie Ferguson
11. Trent Boult
Central:
1. Ben Smith
2. Ross Taylor (c)
3. Tom Bruce
4. Will Young
5. Tom Blundell
6. Luke Ronchi (wk)
7. Doug Bracewell
8. Josh Clarkson
9. Adam Milne
10. Ben Wheeler
11. Hamish Bennett
Southern:
1. Peter Fulton
2. Tom Latham (c)
3. Jimmy Neesham
4. Henry Nicholls
5. Derek de Boorder (wk)
6. Andy Ellis
7. Matt Henry
8. Neil Wagner
9. Kyle Jamieson
10. Josh Finnie
11. Ed Nuttall