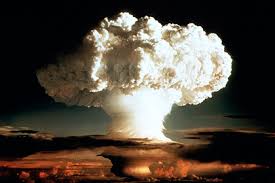 Ruled as we are by a parasitic, incestuous cadre of abominations, it isn't easy to get our minds around all the ways that we have been destroyed. So many underhanded tricks have been used to divide and conquer us that it's impossible to list them all. This essay tries to make sense of them by grouping the tactics of the ruling classes into four major categories.
The first is to disincorporate the target population. This means to take action that prevents them from forming any bonds of solidarity. Interpersonal solidarity, if too much of it is achieved, will allow a group of people to form their own sovereignty without being dependent on the State. Therefore, the State has to smash it.
The easiest way to achieve this has been known for millennia – it is to enclose public space. This is where people meet and where people talk, and where that happens there tends to grow opposition to the State. From the marketplace that spawned Socrates to the beer halls that spawned Hitler, anywhere people can meet and share their discontent about the way things are run is a place where that discontent can fester.
Alchemically, this category is equivalent to clay, because that represents the masses coming together. Disincorporation, therefore, means fences, walls, blockades, moats, trenches and everything else that prevents the natural flow of conversation from taking place.
The second is to disintegrate the target population. This is essentially Plan B, for when disincorporation fails. Here, disintegrating means to literally take away sources of order from within the body of the target population. The result of doing so is to render into chaos the bonds of solidarity that hold the people together, making them less able to take action.
This involves schemes like the War on Drugs, in which half of the population is demonised and persecuted for no good reason while the other half of the population keeps their mouth shut lest they be the target next time. The people don't need to be literally split apart by force (although that's an option), because it's easier to split them apart by turning their own natural greed and cowardice on each other.
Alchemically, this strategy is equivalent to iron, because it's the sharp edges of iron that cause bodies of clay to disintegrate. Although bullets are definitely one method by which this can be achieved, it's mostly about forcing people apart by legal boondoggles and trickery.
The third is to disorientate the target population. This is where actual lying comes in. This is Plan C in the sense that the ruling class only uses it if their target population form bonds of solidarity that resist initial attempts to break them. Here they have to spin a web of deceit, confusion, misdirection and pure bullshit.
In the West, which has generally high levels of freedom of movement, association and speech, it's not easily possible for the ruling classes to prevent the population from forming strong bonds of solidarity. Therefore, the ruling class has to direct the natural rage of the target population somewhere else.
Mainstream media such as television and radio does an outstanding job of this in our societies. There are new, shiny and loud distractions every moment of the day, blasted into our brains in the ever more frequent gaps in the programming. These are the alchemical equivalent to silver, in that they shine things at us to distract and one risks becoming blinded by it all.
The fourth is to demoralise the target population. This is the plan of last resort, and the ruling class only try it if the previous three methods have failed. It's a question of the will of the people: if they are many, united and well-organised, they will win unless their will to be free can be sapped.
Alchemically this relates to gold and is therefore primarily a question of spirituality. It can be seen that, in the modern West, all spiritual traditions are attacked and persecuted while corrupt and empty religious ones are allowed to thrive. Our natural spiritual relationship with God has been destroyed and replaced with a pathetic McDonaldsisation of old Hebrew myths.
This absence of genuine spirituality has sapped our wills to live, and our ability to feel joy. Instead of being united with our birthright, which is to know spiritual truths about the survival of consciousness beyond the death of the physical body and the laws of karma, we are told that we are merely accidents of chemistry. Consequently, fear of death pervades our every waking moment, and we are thus paralysed.
Demoralisation is arguably a more powerful tactic than any of disorientation, disintegration or disincorporation because it can destroy a population at any level of intellectual advancement or physical organisation. This explains why so many of the problems and stresses we encounter in everyday life exist – they are placed there, deliberately and maliciously, to demoralise us.
*
If you enjoyed reading this essay, you can get a compilation of the Best VJMP Essays and Articles of 2017 from Amazon for Kindle or Amazon for CreateSpace (for international readers), or TradeMe (for Kiwis).