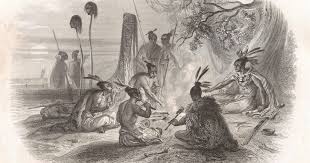 In recent years, people have been asking hard questions about the effects of Western colonisation on the New World. Many moral values that were taken to be universal are now being re-evaluated in the new light of Western oppression. Eventually, New Zealand will need to ask itself: were the British wrong to abolish cannibalism?
In British culture, there is a massive taboo around cannibalism. The act is considered even lower than barbaric, more befitting of an animal than of a human being. Famous cases such as the Sawney Bean family horrify British people even to this day. The taboo can be traced back at least as far as Homer and is universal in the West.
In Maori culture, before British contact, there was no such taboo. Cannibalism was rife. The act of cannibalism was, as it has been all around the world, an extremely effective black magic ritual, in which the cannibal convinced themselves that they had absorbed the power of their victim. This ritual is effective for the simple reason that it increases the ego of the cannibal and makes them more formidable in the realm of iron magic. Moral considerations didn't come into it.
So a couple of questions have to be asked: if cannibalism was an accepted part of Maori culture (in that it was practiced by many tribes over the whole country), did the British really have the right to suppress that particular cultural expression? And, if they didn't have that right, are we obligated to re-legalise cannibalism out of respect for Maori culture?
After all, cannibalism may have been an effective method for keeping the tribe strong. Because it was mostly the old, children and those defeated in battle who got eaten, it could be argued that this practice served to keep the Maori genepool free of weakness. If so, who are white people to impose their own moral framework over a useful practice?
The major objection to cannibalism is that it is almost never consensual, and arguably could not ever be with someone of right mind, for the simple reason that it goes against basic self-preservation instincts. Getting cannibalised in New Zealand usually meant that one's brains were first dashed out with a patu or taiaha, and it's hard to legalise this for obvious reasons.
Another major objection is that many Maori tribes actually opposed the practice of cannibalism, and were happy to welcome the British settlers, who not only also opposed it but who had muskets to make their opposition count. The Ngati Porou of the author of this piece is one such example. Thus is could be argued that cannibalism was never a universal Maori practice and therefore not an integral part of the culture.
However, these objections have to be considered in the context of modern technology. As Sir Apirana Ngata said: "Ko to ringa ki ngā rakau a te Pāhekā" ("Your hands to the tools of the Pakeha"). Well, now ngā rakau a te Pāhekā include machines that can grow animal flesh in laboratories, and cheaply enough so that a lab-grown steak can be produced for $20. It won't be long until we can cheaply grow human flesh in a lab.
If human flesh can be grown in a laboratory, this would get around the problem of people having to be killed into order for cannibalism to be possible. This would get around the moral objections so far presented against the legalisation of cannibalism. If there are then no remaining objections to legalising cannibalism, one is forced to conclude that the balance of liberty ought to fall on the side of established precedent.
Because cannibalism has been practiced in these isles for much longer than English has been spoken, it seems natural to conclude that it ought to take precedent over British settler values like not practicing cannibalism. Therefore, the New Zealand Government ought to take action that clearly demonstrates its respect for Maori culture, and make the practice of cannibalism legal.
*
If you enjoyed reading this essay, you can get a compilation of the Best VJMP Essays and Articles of 2017 from Amazon for Kindle or Amazon for CreateSpace (for international readers), or TradeMe (for Kiwis).