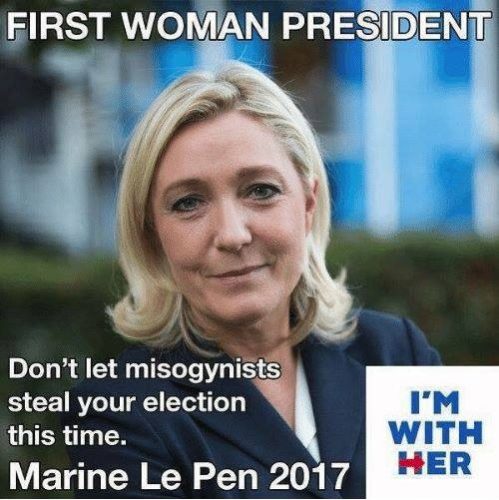 Rational feminism is based on two things. The first is the recognition that women have generally been treated badly historically. The second is the recognition that addressing this difference is primarily a question of reducing the suffering of women in general.
Fear of physical or psychological abuse, and stress borne of anticipated economic, social or sexual insecurity, are the obvious ways in which women have been treated badly historically and the major ways that women are still suffering in the world today.
This means things like not being taken seriously by the Police or by the community when you make an allegation of abuse. It also means anxiety about increasing rent and living expenses as a consequence of immigration driving up demand for these things in your neighbourhood.
And, crucially, it means freedom from male supremacist religions and their strictures on women that amount to little more than psychological abuse by intimidation. This means freedom both in the home and in the streets.
What passes for feminism from the bleating heads in the mainstream media is something much different to this rational feminism. It is something grossly disconnected from the reality of the everyday woman. It utterly fails to recognise the anti-feminism inherent in the strictures of Abrahamism in general and Islam in particular.
What passes for feminism in the mainstream media is a kind of feminism that represents the collective class interests of the women in the political, business, professional, academic and media sectors.
As a consequence one can hear many women in the mainstream media complaining about the proportion of female CEOs, but very few women complaining about the naked fact that they are treated akin to animals in much of the Middle East, and that this affects many thousands of times more women than those who miss out on C-suite jobs.
Hillary Clinton represents this shallow strain of virtue-signalling feminism. It's not so much a political movement of women as it is a political movement of highly ambitious, urban, unusually masculine women who want to claim a lion's share of the wealth.
As for women who are not doing so well, they generally find very little that appealed to them in Hillary's "I'm With Her" rhetoric.
Hillary Clinton promised to let in 500,000 Syrian refugees. Not a problem for upper-middle class feminists who probably own rental property and could expect that any immigration would boost their incomes in accordance with the increased demand for housing.
These feminists do not live in the areas that the Syrians would have moved to, and so they would not have had the experience that many working class European women are now familiar with: that of seeing your neighbourhood taken over by a fundamentalist religious culture that considers you of similar value to a dog.
The unusually intellectual Marine Le Pen, then, represents an entirely different kind of feminism. As alluded to in the opening paragraph of this essay, a rational feminism would be aimed towards reducing the suffering of women as a whole, not exclusively helping upper-middle class women achieve their ego-fuelled career objectives.
The French sociologist Sylvain Crépon conducted an analysis of the 2012 FN (National Front, Le Pen's party) vote. His conclusion was that "The FN vote is made up of the victims of globalisation. It is the small shopkeepers who are going under because of the economic crisis and competition from the out-of-town hypermarkets; it is low-paid workers from the private sector; the unemployed."
In other words, the same sort of person that Hillary Clinton dismissed as "deplorable". It is this segment of society – both men and women – who are looking for an alternative to the shitshow dished up by the Baby Boomers.
Indeed, it has been noted elsewhere that many more women are becoming attracted to Le Pen's message. This is entirely unsurprising when one considers that the biggest losers from the increasing Islamic influence on France are women.
Moreover, a French woman becoming President of her country is a much bigger victory for feminism that an American one becoming President of hers, as French women did not even have the right to vote until after World War II.
Le Pen is of a different generation to both her paratrooper father (who she was forced to expel from the National Front in 2015) and Hillary Clinton. Le Pen is, like Justin Trudeau of Canada, a member of Generation X, who are just now assuming power.
In wanting to keep the streets safe for women today instead of mindlessly promoting tired old globalist rhetoric at the expense of the working class, Marine Le Pen is more of a feminist than Hillary Clinton ever so much as pretended to be.
Probably what she can expect is that the globalist and nationalist Baby Boomers will come together to oppose her in the second round of this year's French Presidential Election.
But that generation is now dying out, and Le Pen's Generation X is more concerned with Islam than with CEO positions. That will make them a much less disparate entity than they previously had been.