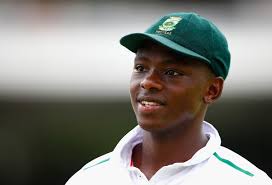 The limited overs leg of the 2017 South Africa tour of New Zealand was a close-fought contest that ended in South Africa's favour. As the limited overs game is New Zealand's strong suit, that means that the South Africans will take the ascendancy into the three-match Test series beginning tomorrow in Dunedin.
South Africa are ranked No. 3 in the world and the Black Caps No. 5. This might not be a large gap but the market is much more confident of a South Africa win. The Proteas are paying only $2.24 on BetFair to win the First Test, compared to the Black Caps paying $3.70 and the Draw $3.60.
The Black Caps will not fondly recall the disappointment from when these two sides last met in Tests – the two match series in South Africa last August. The First Test was ruined by rain and the Second saw the Black Caps at one stage 4 down for 7 runs before a respectable, if futile, rearguard from Henry Nicholls.
Since then, the Black Caps have demolished both Pakistan and Bangladesh at home. Although South Africa will be tougher than either of those two Asian sides in New Zealand conditions, the Black Caps' home advantage should make this series more interesting than the previous encounter in South Africa last August.
If one makes the assumption that Tom Latham's poor recent ODI form will not carry over into the Test arena, then the Black Caps top order looks as solid as it ever has been.
They will have the highest ranked Test batsman on display for either side, in Kane Williamson at 4th. His returns in the past year have been good but mediocre by his high standards and he would like to play a defining innings against the South Africans.
Ross Taylor at 15th and Tom Latham at 26th, with Jeet Raval looking solid in his limited opportunities so far, make it a respectable, if far from intimidating, Black Caps top order.
They will not be favoured to dominate the South African bowling attack, though, even in the absence of Dale Steyn. The 21-year old Kagiso Rabada had barely had time to find his feet but has already risen to 5th in the Test bowling rankings, with two five-wicket hauls in only 14 Tests.
He will likely open the bowling with Vernon Philander, who averages 21.40 with the ball over 40 Tests. In terms of bowling average, at least, it will be easily the most formidable opening bowling pair the Black Caps have faced since their last series against South Africa.
They also have Morne Morkel, whose height and bounce pose a threat that New Zealand batsmen rarely face, and an almost total unknown in left-arm orthodox Keshav Maharaj.
The Black Caps have no real bowling spearheads but are capable of sustained pressure. Neil Wagner, Trent Boult and Tim Southee occupy positions 11 to 13 on the Test bowling rankings table.
These three bowlers have proven themselves capable of hunting as a pack, and the variety of Wagner's left-arm bouncer barrage, Boult's left-arm swing and Southee's right-arm seam should make it difficult for the South African batsmen to settle. It will also be interesting to see if Mitchell Santner can usefully transfer his tight ODI bowling into the Test arena.
The South African Test batting unit might not be as terrifying as it is in ODIs but it still poses a threat. They do not have AB de Villiers for this series but both of Hashim Amla and Quentin de Kock are ranked in the top 10 and either could play a matchwinning knock.
The Black Caps bowlers will back their bowling plans against the other batsmen like Faf du Plessis, Stephen Cook, Dean Elgar, JP Duminy and Temba Bavuma. None of the batsmen in South Africa's second tier pose a particular threat but all are very good players. Even if the Black Caps pick up a string of wickets somewhere they will always have to work hard to get the rest.
A heavyweight South Africa side without their best two players and playing in foreign conditions over three Tests against a middle-of-the-pack Black Caps side hungry to make the top tier promises to be highly competitive cricket. This column is guessing the most likely outcome to be a two-one win to South Africa or a one-all draw.